Bespoke | /bĭ-spōk′/
Made to order, from customer's specifications. From Scratch.
Marriage is the start of a beautiful journey with a lifelong companion. If you have found yours, congratulations to you!

Planning a wedding is never an easy task. Be it a simple, intimate ceremony or an extravagant celebration, wedding preparations often require careful planning of events with an eye for intricate detail, presenting you with lifelong memories to cherish. And this is where our team helps bring your wedding dreams to life.

Bespoke Weddings caters to the personality and style of our clients, celebrating their uniqueness. Our philosophy is deeply focused on exceptional client service, family values and embracing special traditions. We are here to make your life easier.

We manage your big day from start to finish, transforming your wedding aspirations to a beautiful reality. We serve as the point person for all key event vendors, fulfilling your needs, and expectations while you truly enjoy your special day with your loved ones.

Interested in planning your perfect wedding? Contact us to schedule your complimentary consultation.
A strong team with complimentary skill sets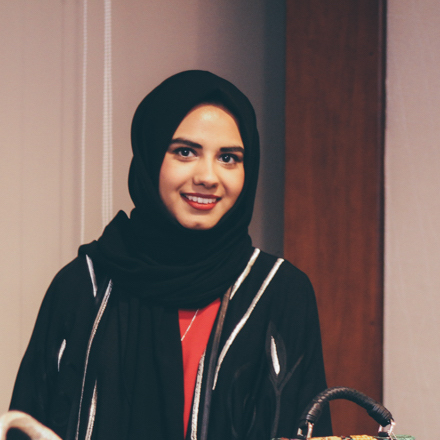 Hira Niaz
CEO and Director
Prior to starting her own company, Hira Niaz worked in the corporate industry where the majority of her work revolved around planning events. From trunk shows and fundraisers to conferences and Gala dinners, she has a growing passion for the events industry. The idea for Bespoke Weddings started after she realized the importance of having a wedding coordinator for her own celebrations. With a positive attitude, and attention to detail, Hira ensures that her clients have a memorable wedding planning experience, filled with lots of joy and excitement, but absolutely stress-free. She believes that every couple deserves to whole-heartedly live every moment of their special day.

Contact Hira today to schedule your free in person consultation.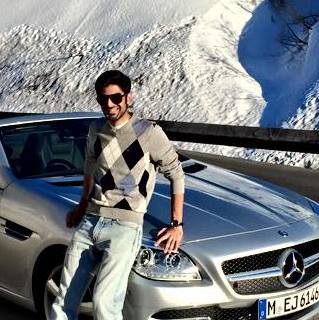 Zaid Haque
Creative Lead
As a professional designer and serial entrepreneur, Zaid helps out with all the creative details that complement the actual Big Day. Working on many startups as well as tech companies, he's held positions in both design and business roles. Over the past few years, he's had the opportunity to use his skills in videography/photography, graphic design and web design for (many) weddings within his (very large) family. Upon the family's request, he's now helping Bespoke Weddings with all the finer details - invitation designs, slideshow/photography, speeches and even men's fashion! Zaid believes the best way to help out from a creative perspective is to by getting to know his clients in a more informal setting.

When he's not busy helping out with wedding planning, Zaid works as a Senior Program Manager in a tech company in Seattle, as well as building his startup in autonomous driving.
Custom fit services
Bespoke Weddings is all about creating memorable experiences, truly unique, and one-of-a-kind for each couple. With our custom-made packages, we are committed to taking care of all your organizational needs, without you or your family and friends having to worry about all the miniscule details. Your wedding should be stress-free where everything you imagined comes together flawlessly.

We offer a range of wedding planning services; from budget planning, venue selection, invitations and photography, vendor research, guest management, and day of coordination. Our services vary depending on how far along you are in the planning process. All our packages include unlimited consultation and support via phone and email and a detailed timeline leading up to the event.

Each wedding is unique which is why we can tailor our services to create a bespoke package for you that best suits your needs. Our main focus is to make sure your day flows according to your expectations!
Month/Day-of Coordination
Our Month-Of Coordination package is ideal for couples who have done most of the planning and vendor hiring but need guidance when the stress starts to set in the month prior to the wedding, and, more importantly, on the wedding day.

Four to eight weeks prior to your wedding, we confirm the final day-of details with you and all vendors involved (i.e. Venue, Photographer/Videographer, Makeup & Hair Stylists, Florist and etc.). We'll keep you on track to get everything completed on time. On the day, we act as a liaison between the couple, family and vendors, managing all the details from start to finish.
Partial Planning and Coordination
This package is optimal for clients who want to be involved in the planning, but need assistance in bringing all the details together into a seamless event. Our services include, but not limited to ongoing access to vendors, negotiations and contracts, wedding rehearsal and the Month-of Coordination services. We provide our expertise along the way so you can feel confident about the planning process.

For this package, the planning work is generally shared 50/50 between the client and the Bespoke Weddings Team.
A La Carte Services
Regardless of your budget, we also offer a la carte services according to your needs such as:



Invitation Designs
Monograms/Calligraphy
Venue Search
Bridal & Groom Attire Arrangements
R.S.V.P Management
Speech Writing (English or Urdu)

Our comprehensive list of services is available upon request.
More Information
Address:
288 106th Ave NE
Bellevue, WA 98004
Phone: (917) 561-5388
Email: info@bespokebyhira.com